What's the right digital platform for your business?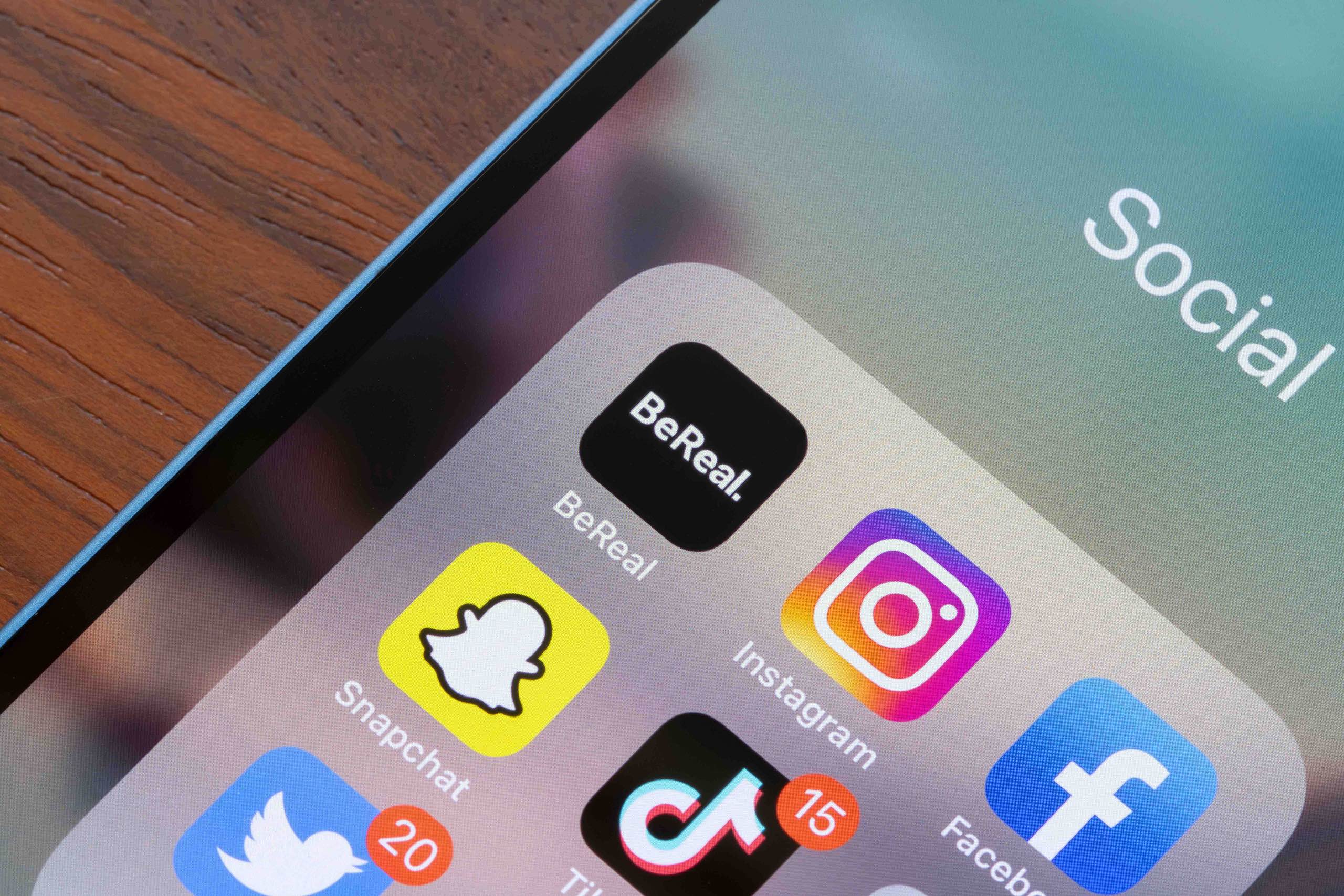 Do you want to start posting more on your company's social media accounts, but not sure what platforms you should focus on? With every platform constantly updating their algorithms and each one having a different core audience, it can be difficult to find the one that's right for your company.
After years of helping clients successfully market themselves on social media, the Good Aim team created this list of recommended platforms businesses should be on based on their goals.
Facebook
As of Q4 2022, Facebook reportedly had 2.96 billion users worldwide, the most of any platform in the world. In our experience, marketing should be broken down into three stages: Awareness, Consideration and Decision.
In our opinion, Facebook is the best platform if you are a B2C company trying to increase awareness of your organization, not only because its robust user base spends a lot of time on the platform, but because Facebook is where people go connect with other people. If you have a product or service that saves people time, offers a solution to a common problem or is rethinking an industry, Facebook could be a great way to get people talking about your product because it adds value to their lives and the life of the people they know. Create posts that aren't salesy, but instead offer value or tell a story about your company.
One of the best examples of this is from National Geographic. Their goal is to get you to buy a magazine or watch their content on Disney+, but on Facebook, they just want you to comment, like, share and learn more about their organization. For example, this recent photo they posted doesn't have a link to subscribe or watch a video on their website. They posted it to wow their followers and encourage them to engage with their page.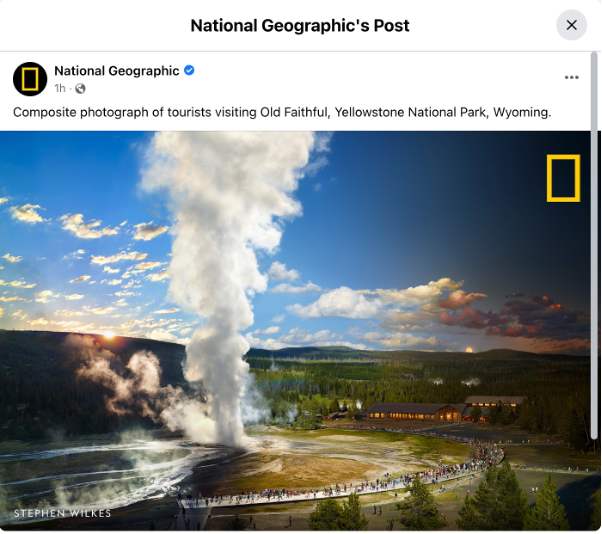 Instagram
Does your brand have a certain aesthetic that your customers know—or potential clients should know? Are you an ecommerce business wanting to establish another platform to increase sales? Instagram might be the platform for you.
Instagram, which has 1 billion monthly users, has been the platform where photos dominated, but with the rise of short-form video thanks to platforms like TikTok and the addition of Shorts to YouTube, Instagram is also great for short-form video content.
Where ecommerce shines on Instagram is that brands can tag their products with a direct link to purchase them. It is also the perfect platform for brands who use influencers to get their products out there, allowing for a personal touch from a page other than the company's.
LinkedIn
LinkedIn is designed for business professionals to network virtually and has more than 930 million users on the platform. Users rely on the site to learn more about their industry, thought leaders or the business world as a whole. So, what type of company fits here?
If you sell your products or services to other companies, your company must have an active presence on LinkedIn. For most B2B products or services, it can take a while to get someone to trust you enough to say yes, but having a LinkedIn page that shows your expertise, your great team and the quality work you do can shorten that lead time. At the end of the day, you are on these social media platforms to try and improve sales and LinkedIn can be the perfect spot for that if you are in the B2B space.
YouTube
YouTube is the second most visited website in the world, only behind Google and has over 2 billion monthly active users. It is the biggest video platform on the internet by a large margin and if your company wants to pursue video or podcasting content, being on YouTube is a must.
The size of the platform means that you are most likely going to find your target audience on the platform, but make sure you can cut through noise on the platform. Sprout Social reports that over 500 hours of content are uploaded to YouTube every minute, so you'll want to make sure that your videos add value, are well promoted and feature video and social media best practices.
Twitter
Twitter, which has been under some recent scrutiny due to it being purchased by Elon Musk, can still be a great place for your brand to be and is considered one of the largest sources of public conversation today.
In December of 2022, Twitter averaged about 368.4 million monthly users and brands, especially those who are looking to grow an audience, can use Twitter to do so and Twitter even has an article featuring best practices on how to do so.
Twitter is also important if you are looking to grow your personal brand, especially those in the media space. Most people go to get their news on Twitter and if you are in an industry that lives or dies by the news cycle (politics, sports, fashion, etc.), Twitter is the place to be.
Houzz
Are you a company in the housing industry? Then you most likely should be on Houzz.
Houzz, which has 40 million monthly users, is really like LinkedIn but for home improvement professionals. Homeowners who are looking for inspiration can find your page and see some of the work you've done in the past. When people go to your page, they should see:
High quality images
Customer reviews
Products you've used in past builds
Not only could this help you gain new clients, but also help develop your company as a thought leader and key creative in the space.
Even though we say some platforms are the perfect fit for your industry, it is important that your company has an active social media presence on most platforms.
What platforms have you found to be successful in the past? Let us know by sending us an email to info@goodaimcommunications.com, or by commenting on our LinkedIn post about this blog post.
Need marketing support? Go to calendly.com/aimeeleemorgan to set up a call with our President and CEO, Aimee Morgan.