10 tips to make your landing pages convert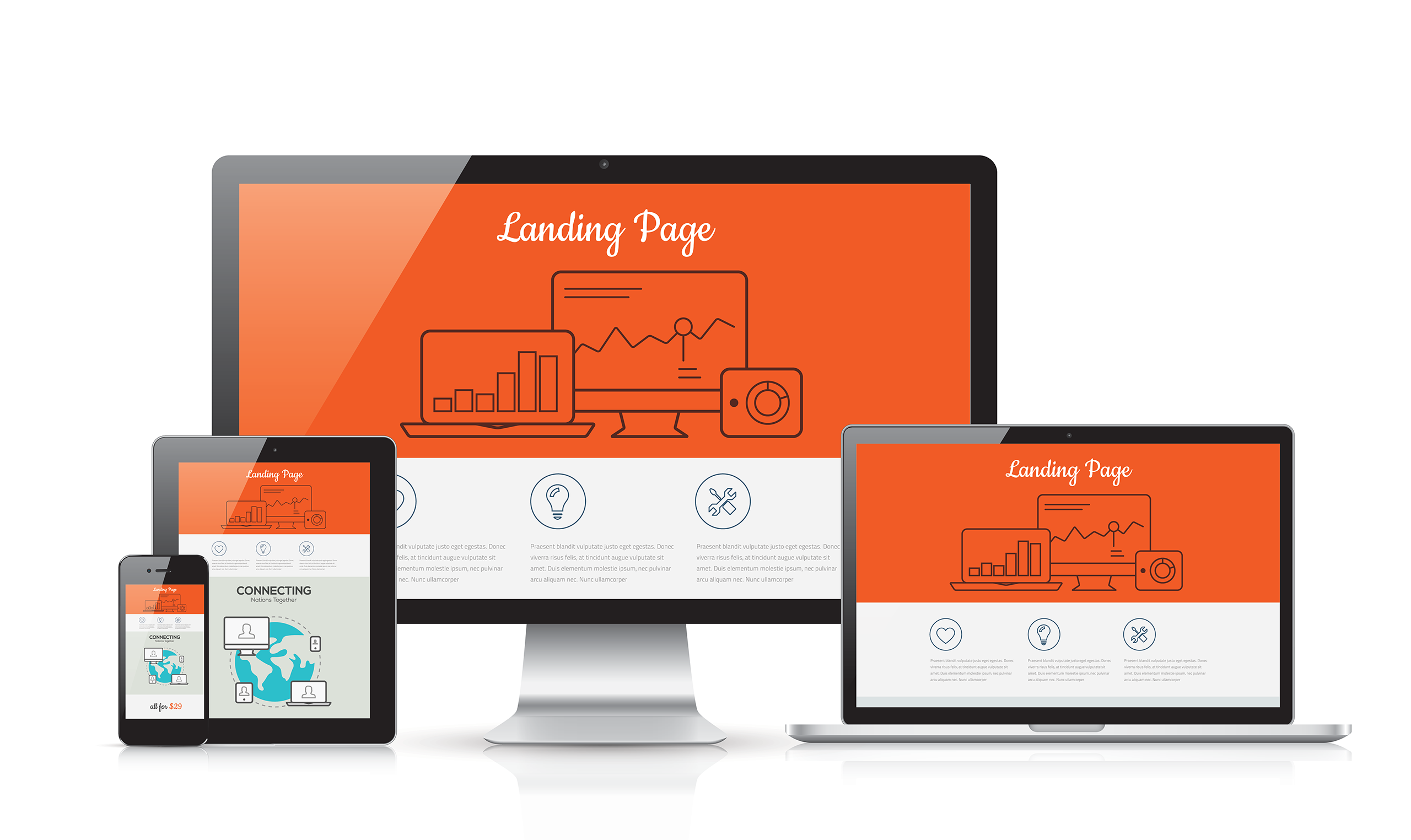 Determine the purpose
A landing page is a webpage that's designed for a particular purpose. You may want visitors to:
Visit: Invite a visitor to visit another page on your site
Buy: Encourage a visitor to make a purchase
Learn: Provide valuable learning to help convert a lead
Contact: Request they allow you to contact them
Social proof: Ask for a referral or review
Meeting: Invites them to set up a meeting with you
Before you develop your landing page, you should be able to answer these two questions: What is the purpose of your page? How does this help increase conversions?
Choose a unique URL
Perhaps you want to encourage visitors to set up a meeting. To help you track traffic in a software such as Google Analytics, you might select "mycompany.com/meeting". Or maybe you have a free download offering in exchange for their contact information. In this case you might choose a URL such as "mycompany.com/download1". By including a number after "download" you can test a few different download offerings over time.
Craft an engaging headline
Visitors will likely skim your landing page. Make the headline pop to drive the action you desire. Ideally this headline matches your ad, search or email copy to tie all of your content together.
Keep your graphics consistent
Just as your headline should match your ad or email copy, your visuals should also stay consistent. If your advertisement is colorful and upbeat but your landing page is black and white and dull, your visitors will experience a disconnect that will cause them to feel lost and second guess further action.
Use clear, compelling text
Your landing page should quickly convey to the visitor what you want them to know and do. For example, you may want them to know the benefit you provide, perhaps through your value-packed PDF download or a coupon code. Regardless of your goal, you want to raise the heat so the visitor will be begging to sign up for your offer. Bonus: Add a testimonial or review to prove how amazing your organization is and don't forget to include a picture of them if possible!
Create an engaging CTA
Your call-to-action (CTA) button is the most critical part of your landing page. It is the open door that invites new leads into your system. If this button is boring, hidden or simply not included, you lose out on potential new customers. What makes a great CTA? Keep it actionable, compelling and personal. Avoid "Get Started" or "Learn more". Try "Start my free trial" or "Schedule my free strategy session".
Keep forms short and sweet
Resist the urge to ask 20 questions. Keep the "cost" of entry low by asking basic info, such as their name, email address and how they found you. Every industry is different, but we typically recommend a max of 4-5 questions.
Make it fast
Ensure your landing page load speed is lightning fast to ensure you don't lose visitors' interest. Web performance impacts your bounce rate, conversions, sales, traffic and revenue. According to Hubspot, best-in-class webpages should become interactive within 5.3 seconds. A whopping 79% of shoppers dissatisfied with site performance say they're less likely to purchase from the same site again.
Test it on various devices
Ensure your landing page is device agnostic (it looks great on any device). A landing page that looks amazing on a desktop may look too long and strung out on a smartphone. What looks snazzy on a tablet may look small and awkward on a laptop.
Remove navigation
Eliminate navigation from your page to keep your visitors engaged and focused on their two choices: Fill out the short form or close the tab. By implementing these best practices you'll help ensure they fill out that form!
Remember that with all marketing endeavors it's wise to test and adjust. If your page isn't performing like you'd hoped, try updating the CTA, swapping out images or text. Ask a trusted colleague if the page inspires them to offer up their contact information. Test, monitor and update. That's the marketer's journey.
Are you eager to create a landing page, but not sure where to start? Give us a shout. We're happy to help you create a landing page that converts!