You Probably Need a New Website and Here's Why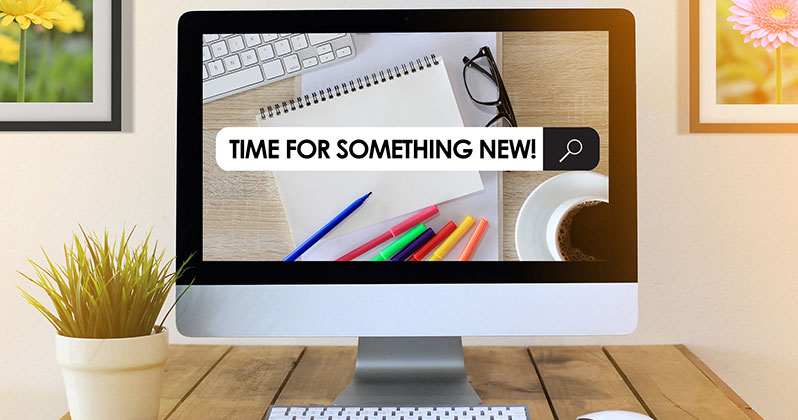 Ever had a frustrating website experience? Maybe you're trying to access a page and Google tells you it's not secure. Or maybe every page takes an eternity to load. Or the website is so hideous that it burns out your retinas. Perhaps the links don't work or you have to read the person's entire life story about their holy pilgrimage to Kathmandu before you get to the recipe.
We've all been there. But the real question is: does your website cause these same frustrations for your users? If so, you're losing potential traffic to your website and, therefore, customers. Let's take a closer look.
Here are five signs that you need a new website:
1. Your website isn't mobile-friendly

What does mobile-friendly mean? While there are certainly nuances to this answer, simply put, mobile-friendly websites work well with mobile devices. This means your site runs smoothly on smartphones and adapts its formatting for the various phones and tablets that access it.
Mobile is here to stay. According to Google, mobile users account for more than 50% of ALL website traffic. It doesn't take a rocket scientist to see that being mobile-friendly taps into over half of online audiences.
Maybe you're wondering: "My target audience isn't using smart devices, so why should I care about being mobile friendly?" Because of Google. Since July 1, 2019, Google has used your mobile site, not your desktop site, for indexing. That is, Google uses the mobile version of your site to determine if you show up on search results and recommendations. If you do not have a mobile-friendly website, Google will bury your website in search results, even for people who don't use smartphones.
2. Your website is three or more years old

Unlike fine wine, websites don't age well. The biggest reason for this degradation is that the tools used to create your website may now be out of date. That means that these tools and plug-ins don't have up-to-date security and could leave your website vulnerable to attack.
Broken links are also common on older websites. Links that lead nowhere can frustrate customers and send the message that you don't care about your site—or them.
But the most egregious error is having outdated contact information. According to a survey from Vistaprint, 49.7% of people said not having current contact information would leave them with a bad impression of the website. By having outdated info, you're not only leaving current and potential customers without a viable way to contact you, you are also leaving nearly half of your site visitors with a bad impression of your website – and about you.
3. Your website is not HTTPS

Security is so important on the internet—in 2020 alone, the Federal Trade Commission received 4.8 million identity theft and fraud reports. It's up to websites to have the best security as possible. To this end, Google has started an initiative to get HTTPS on every website. "HTTPS is a communications protocol for secure communication and web browsing," according to UpCity, and ensures that websites and computers can communicate safely and securely. This is especially important for ecommerce sites, as they handle sensitive information for their customers.
You might think that if you don't have an ecommerce site, that you don't need HTTPS. You'd be wrong. Beginning in 2014, Google started using HTTPS "as a signal in [their] search ranking algorithms." This means that if you don't have an HTTPS website, Google isn't likely to display your website toward the top of their search results. However, even if people do find your page, Google will warn people trying to enter your site that it isn't secure and they should cautiously use your site or avoid it if they value their privacy and information. What kind of message does that send to your potential customers? "STAY AWAY!"
4. Your website is too slow
They say, "time is money," and nowhere is that truer than on the internet. People love speed. Back in the day, users would happily sit and wait for 10 minutes for your page to load through dial-up. Those days are gone.
According to a study published through Google, a simple load-time increase from one second to three seconds increased the bounce rate by 32%. (Bounce rate is the percentage of people who go to one page on your site and then leave without any other interactions.)
So, if your page takes an additional two seconds to load, you're losing about 1/3 visitors to your site! It also gets worse the longer the loading time is. If the load time increased from one second to five seconds, the bounce rate increased by 90%! The more people that bounce from your site, the more customers you lose. Time really is money when it comes to page loading speeds.
5. Your website is ugly and confusing
They say beauty is in the eye of the beholder. But just like looking at a goblin shark, sometimes ugly is just ugly. Is your website ugly? How can you tell? Use this bad design checklist:
Are there more than five colors on a page?
Do you use more than three fonts?
Is one of those fonts Papyrus, Impact, or Comic Sans?
Are there ads and pop-ups everywhere?
Is the layout cramped or too sparse?
Do you have a motion graphic or gif on the site?
Is your background all black?
Is there WAY too much text?
Can people not tell what you do or sell immediately on your homepage?
Are your employees embarrassed by it?
If you answered yes to any of these questions, your website is probably ugly and/or confusing. But does an ugly website cost you money? Yes, it does.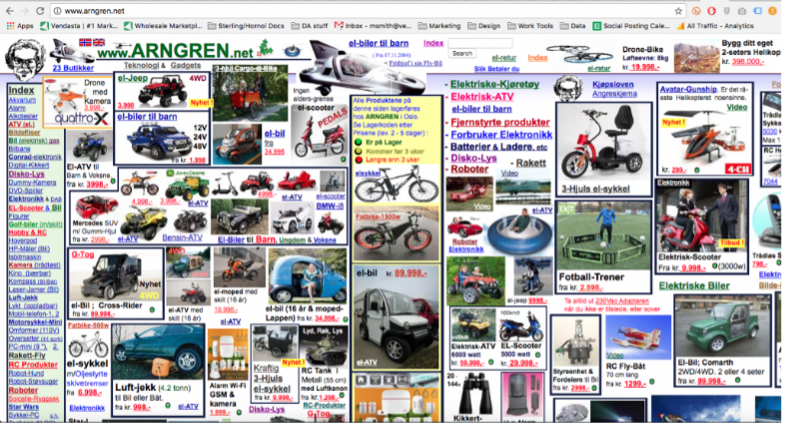 According to a survey from Vistaprint in 2017, 42% of potential customers who "found a website to be poorly designed" said they would not be likely to make a purchase from that site! An additional 21% of those surveyed said that were "not likely at all" to purchase from a poorly designed website. That means that an ugly or outdated website design could be costing you more than 60% of all your potential customers!
In Conclusion
If you're serious about your company, you need a healthy and robust website that's safe, functional, and visually pleasing. To have anything less is to reject potential customers before they even walk in the proverbial door. If any of these five things apply to your website, you probably need a new one.
Need some help with your website? Contact us at info@goodaimcommunications.com and let us take your site to the next level.