A Comprehensive Guide to Hashtags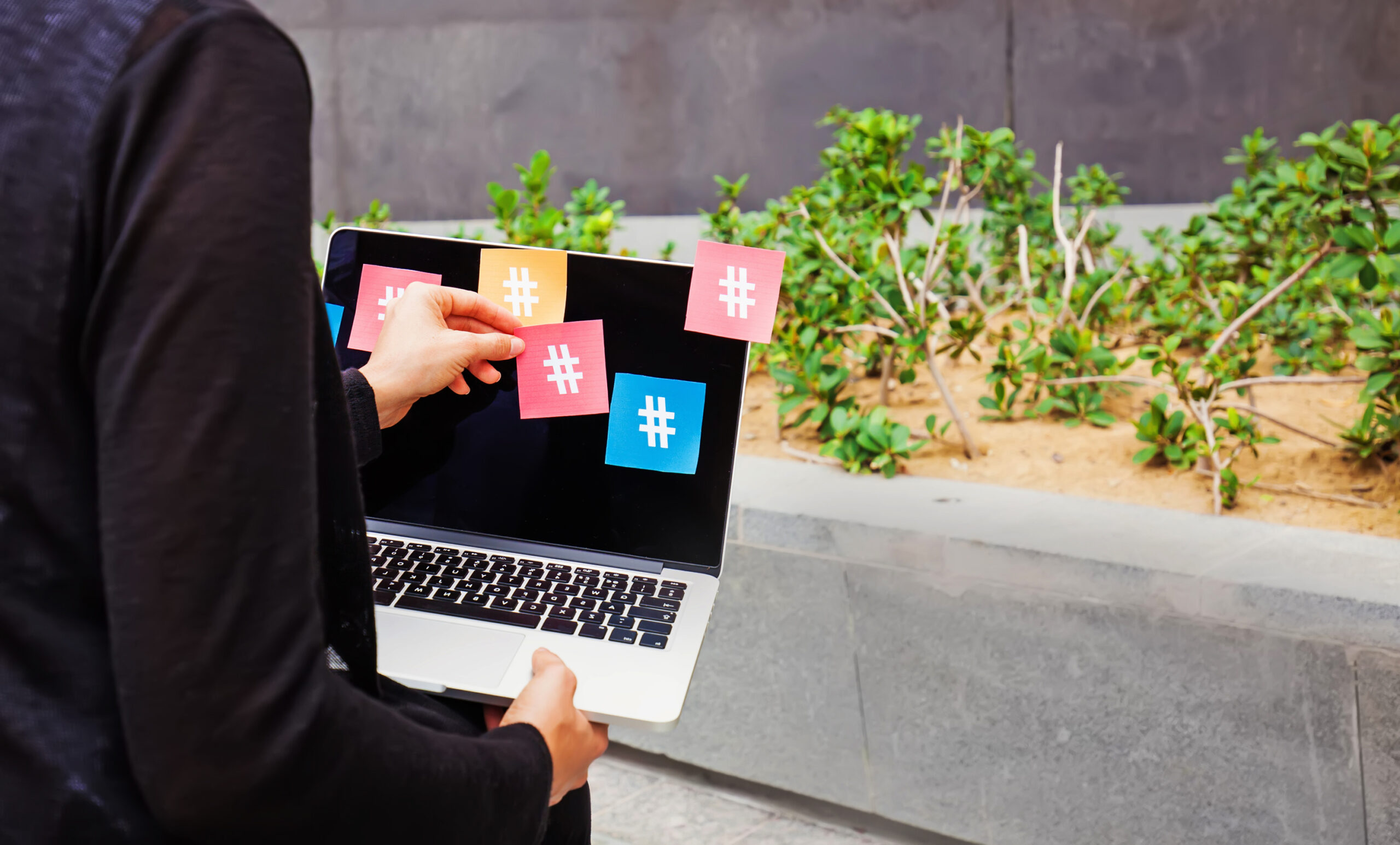 If you're new to social media, hashtags can be one of the most confusing aspects of online posting. It can be overwhelming to learn how many to use, where to use them and when you need to place the precursory pound symbol.
Don't fret, we've created this comprehensive guide to hashtags so that you can use hashtags to attract clicks in the most efficient way possible.
What is a hashtag?
A hashtag is a word that is preceded by the pound symbol. The hashtag helps users and algorithms decide if the content is relevant to them and using a hashtag can make your content more discoverable.
The first hashtag was born when Chris Messina walked into the Twitter offices and said that they should use the pound symbol to group together tweets. In general, hashtags signal that the content is related to a certain topic, like #baking, #crypto, #environment and so on.
The basics of hashtags
Before you get too deep into hashtags, there are a few things that you must know. First, all hashtags start with a "#" and don't work if you use spaces, punctuation, symbols or emojis. You should also ensure that your accounts are public. If not, anyone who doesn't follow you will not be able to see the content you're trying to share.
How to find the right hashtag?
Finding the right hashtag depends on your social media goals, which target audience you're trying to reach and the platform you're using.
Ria Rebein, a communications specialist here at Good Aim Communications, says that that the best way to find the ideal hashtag is by exploring Instagram, Twitter, LinkedIn or Facebook to see which ones have the most conversation around them. However, don't explore random hashtags but look for those specific to your product or geographic location. She says, "I've personally found that using more local hashtags, such as #loveindy, helps me reach my specific audience more directly rather than using a super widely used hashtag like #love."
Benefits of hashtags
Using a hashtag can be a great way for people who don't follow your account to find you. If you are interested in a certain topic, you can even follow them on Instagram and LinkedIn. Hashtags can also signal that you're a part of a community or niche.
They can also help you establish a brand. Telling customers and fans to use your brand hashtag can help your brand grow and give a sense of community to the people that use them, especially if you feature the people who use the hashtag. According to Rebein, "This helps audiences know that we truly care about and listen to them."
How many hashtags should I use?
When using a hashtag, more isn't always better. If you use too many, your post can look like spam. With hashtags, less is more. Sprout Social recommends using one to three within your captions on Instagram. If you feel like this number is not giving you a large enough reach, add more hashtags in the comments section instead of the main caption.
Still need hashtag help?
Using hashtags and social media to help you grow your business can be an exciting experience. If you need help building and maintaining a social media presence, Good Aim Communications is a perfect fit. Reach out to us today!